Open to a Conversation FAQ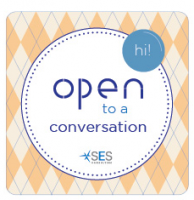 Why is this needed?
With the proliferation of technology and social media there is a growing disconnect, authentic conversation has been ambushed over the last twenty-five years.  This is evident not only on our streets, but in workplaces and even homes.  A few good questions can help unlock the stories and resources that most people would love to share. With this sharing , that disconnect can be reduced, and a greater sense of community, collaboration and hope can build. 
What is the scope of this initiative?
We are starting in Victoria, BC but it has global potential.
How can we be involved?
Buy and use the buttons, either for yourself, or your organization.
Wear them in a public place when you have a few moments with a spirit of open adventure.
Sponsor a production run of the buttons. ($500)
A sponsor would have their logo on the mounting card and acknowledgement on the button.
What outcomes are you hoping for?
To help lessen isolation in our communities and in our workplaces.
The button gives people permission for people to talk to a stranger, in an culture that is increasingly bound up by rules for engagement.
To further community and team building with an eye to support more sustainable community.
What help or support is provided for those who feel uncomfortable with starting a conversation with a stranger?
The backing card provides some support with links to more resources to be more comfortable in talking with others, be they strangers or not.
ConversationWorks offers individual or group workshops, tools, including phone apps, and card decks to prompt great conversation.
How much do pins cost?
They are by donation. Proceeds go to further community projects by ConversationWorks.ca which is the trade name for CS Interviews Society, a registered charity.
Where can I get a pin?
Currently near UVic. Contact Christopher.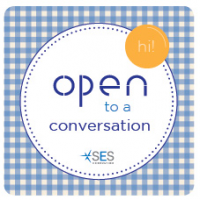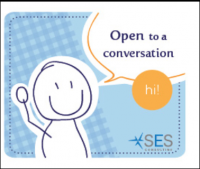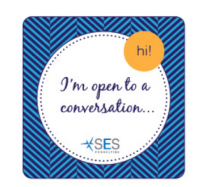 Return to 'Open to a Conversation'