John Gower Design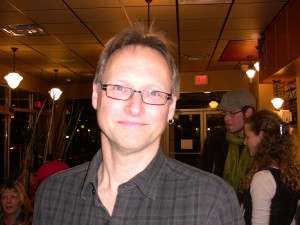 1.5 Hour Home Design Consultation
Do you have a vexing design issue that's preventing you from fully enjoying all the spaces in your home? Do you wonder about the feasibility of adding on or renovating? Are you tired of the look of your home and want to give it a facelift? Would you like your home to be more energy efficient to reduce GHG's and energy bills?
Fernwood-based home designer John Gower will come to your home and consult about these or any other design or building questions. Valued at $200, this consultation will strive to answer your questions about what is possible, offer creative suggestions and, if necessary, give you an idea of what further work might be required to resolve your design issues. John is a good listener who will make sure he understands your needs and lifestyle goals before getting into concrete design proposals
A professional home designer registered with the Architectural Institute of BC, he brings 20 years of design experience in renovations and new construction with a focus on protecting the environment, using space well and creating homes of lasting beauty and grace. His commitment is to "small footprint home design'", dwellings that live lightly but comfortably on the earth. Examples of his work can be seen at http://www.gowerdesigngroup.com.

John talking about his approach to timeless, sustainable design
Here's what one of the previous winners of John's auction item wrote:
John,  has a very friendly and personalized way of providing his service.
He takes a very holistic approach, blending an individual's values and intentions with innovative design techniques such as building materials, colour and space.  He has a talent for taking the conversation gently beyond the realm of common solutions.
Our visit began with taking time to talk about what is really important to me in my home. We discussed my current lifestyle, personal values and explored my vision for my home in the future. John wove green ideas and sustainability into our conversation in support of my intention to create a home which is a reflection of my individual lifestyle. John also provided several suggestions to consider should I choose to renovate or upgrade in a few years.
John demonstrates a triple bottom line approach by combining social values with environment and business.
Danella